Twitter | SuperRare | Instagram | Vimeo
Charles Aweida is an artist + roboticist exploring the intersection of science, engineering, the visual arts and film. His work — focused in manipulating the physical through robotics and custom actuated machines is driven by data and digital representations of the natural world. His work has shown in international art museums and galleries. Charles experiments and researches new ways of leveraging robotics as a creative medium through his experimental lab in Oakland, CA. For updates subscribe below. For inquiries email c@cka.co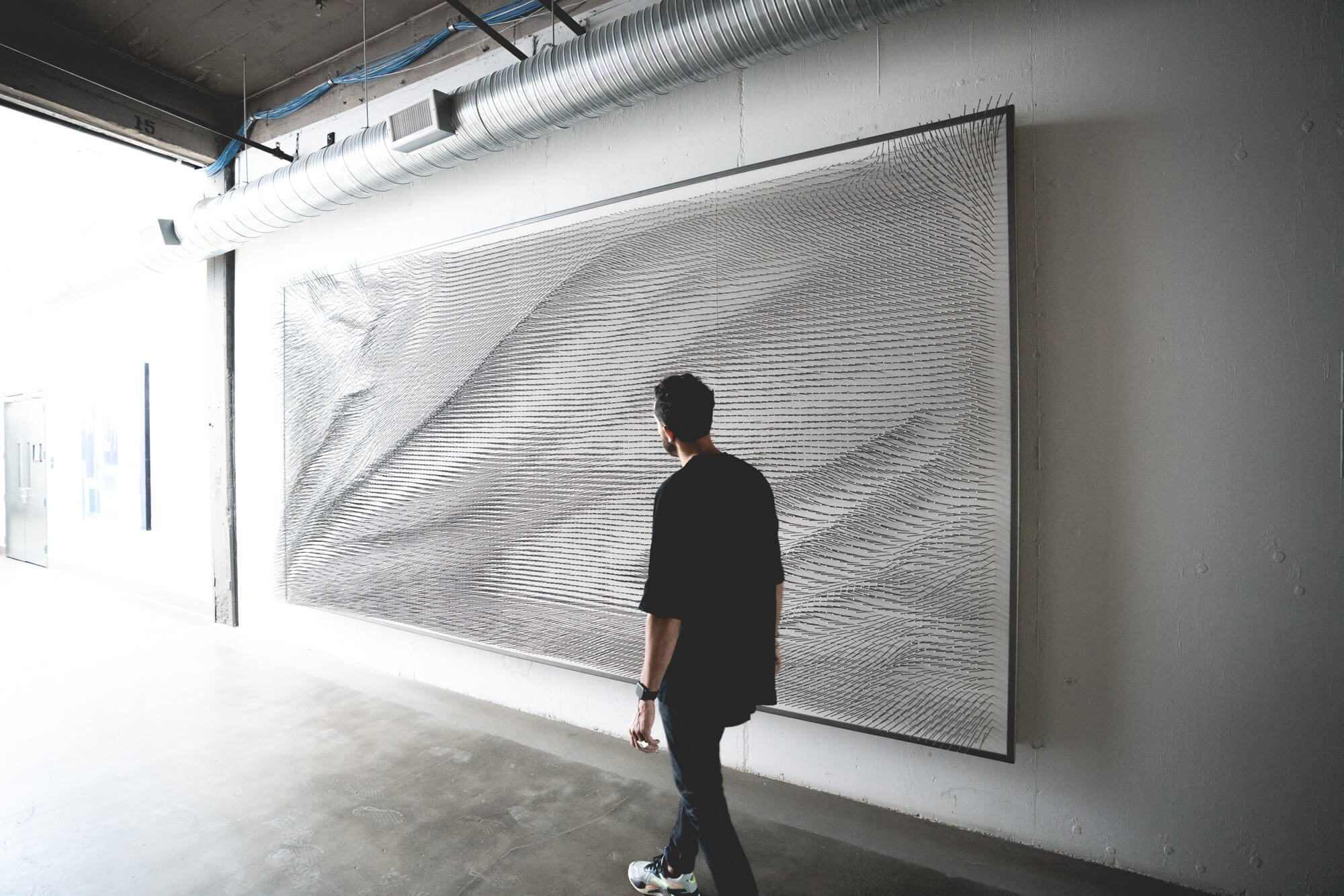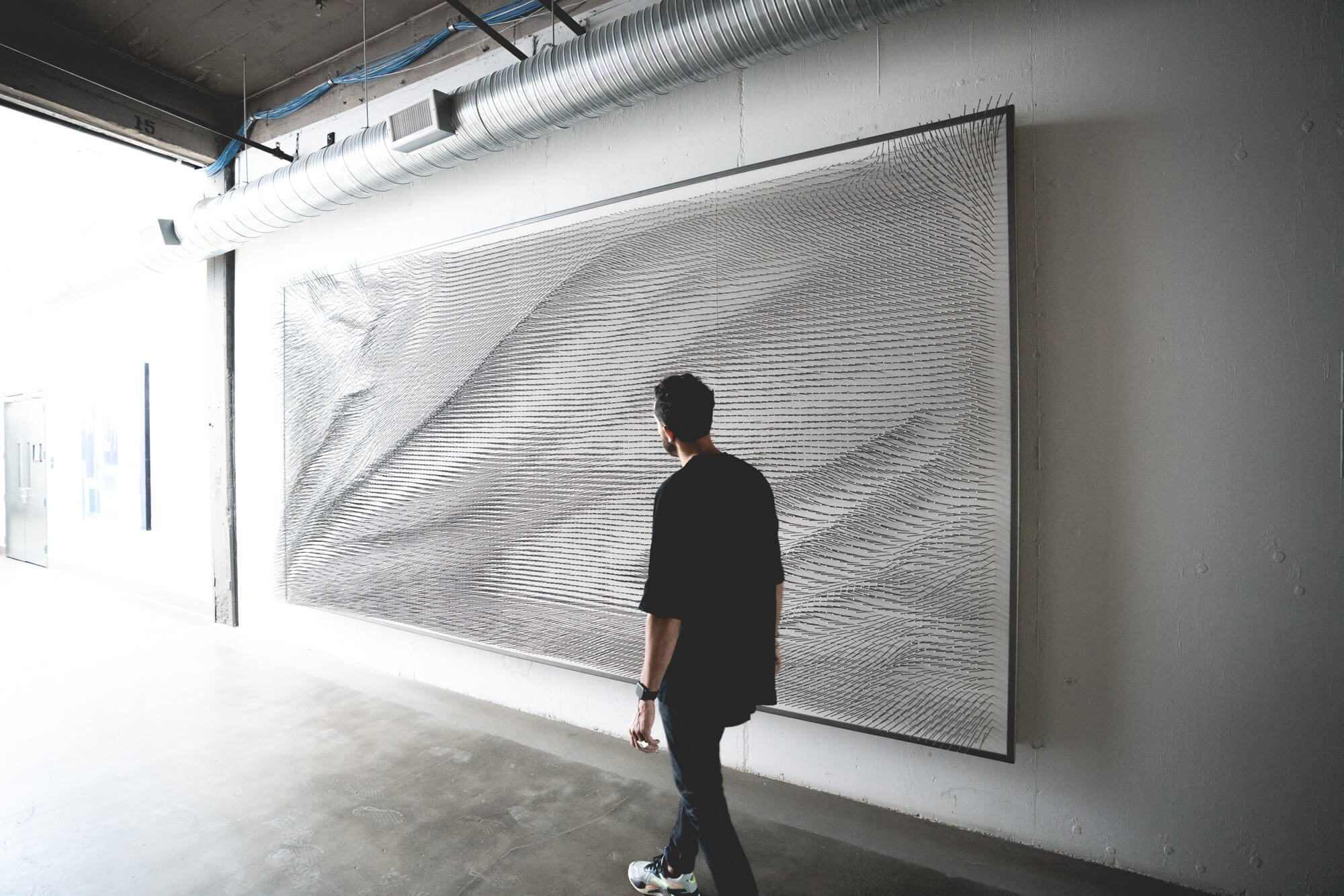 [unex_ce_mailchimp id="content_tcnbpl2em" placeholder_text="E-Mail" alignment="center" button_position="inline" button_spacing="0px" input_placeholder_color="#000000" input_width="span3" input_text_align="left" input_text_color="#000000" input_bg_color="#ffffff" input_padding="12px 17px 12px 17px" input_border_width="1px" input_border_color="#000000" input_border_radius="0px" input_placeholder_color_mouseover="#444444" input_text_color_mouseover="#000000" input_bg_color_mouseover="#ffffff" input_border_color_mouseover="#000000" input_font_size="14px" input_font="regular" button_text="Get Updates" button_text_color="#ffffff" button_font="semibold" button_font_size="14px" button_text_spacing="0px" button_bg_color="#000000" button_padding="12px 17px 12px 17px" button_border_width="1px" button_border_color="#000000" button_border_radius="0px" button_text_hover_color="#ffffff" button_text_spacing_hover="0px" button_bg_hover_color="#afafaf" button_border_hover_color="#000000" has_container="1" in_column=""]//cka.us15.list-manage.com/subscribe/post?u=c5b5dc7dd60f6002d008dcd2d&id=aa653a1556[/ce_mailchimp]
My Genesis NFT series Machineimation (Machine-Animation) explores a novel relationship where digital and physical worlds collide to produce animated works of digital art from physical objects facilitated by robots.
The ultra rare 4 part series employs a new process that took over a year to produce and involves over 100,000+ robotic movements, thousands of photographs and various technologies working together in real time.
The Machineimation smart contract series exclusively at SuperRare is a novel iteration in the crypto art realm blurring our perception between digital and physical worlds.
First completion in a series of robot-fabricated fine art pieces titled "Abstract Representations of the Natural World." The process includes a 6 axis Kuka industrial robotic arm, custom fabricated nails, closed cell high-density foam and a custom engineered vibratory nail feeder.
Inertia — Robot Fabricated Fine Art from the series titled "Abstract Representations of the Natural World.". Inspired by rotational inertia found throughout the natural world.
Particles of the Horizon Museum exhibition, Sharjah UAE
Representing wind through digital fabrication and the tangible is a new media art piece centered around tangible artifacts driven by intangible forces. In this case a sculptural data visualization generated from the forces of wind.